Canned Tornado



Official Name

Canned Tornado

Alias

Tornado-in-a-Can

Creator

Dr. Heller

Owner

Dr. Heller

User

Dr. Heller

Classification

Weapon

Status

Existing
The Canned Tornado is a non lethal weapon invented by Dr. Heller at his base of operations in the abandoned Heller Fairgrounds. It is thrown like a grenade and releases a small tornado that lifts up and spins it's target, disorienting them before dispersing. After the Mystery Men came to Dr. Heller for weaponry for an upcoming fight, but were unconvinced by the usefulness of non lethal weapons, the Canned Tornado was used on The Spleen as a demonstration to prove his weapons' effectiveness. Despite the fact that the demonstration convinces the Mystery Men and they use several of Dr. Heller's weapons in their fight with Casanova Frankenstein, the Canned Tornado isn't used outside of the demonstration.
In the original draft of the film, the Canned Tornado was supposed to be used to destroy the Psycho-frakulator, but that scene was changed in favor of Carmine smashing the machine until it explodes. Despite this, the effect for the can still be seen just before the machine explodes.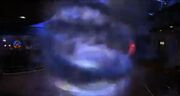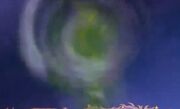 Community content is available under
CC-BY-SA
unless otherwise noted.